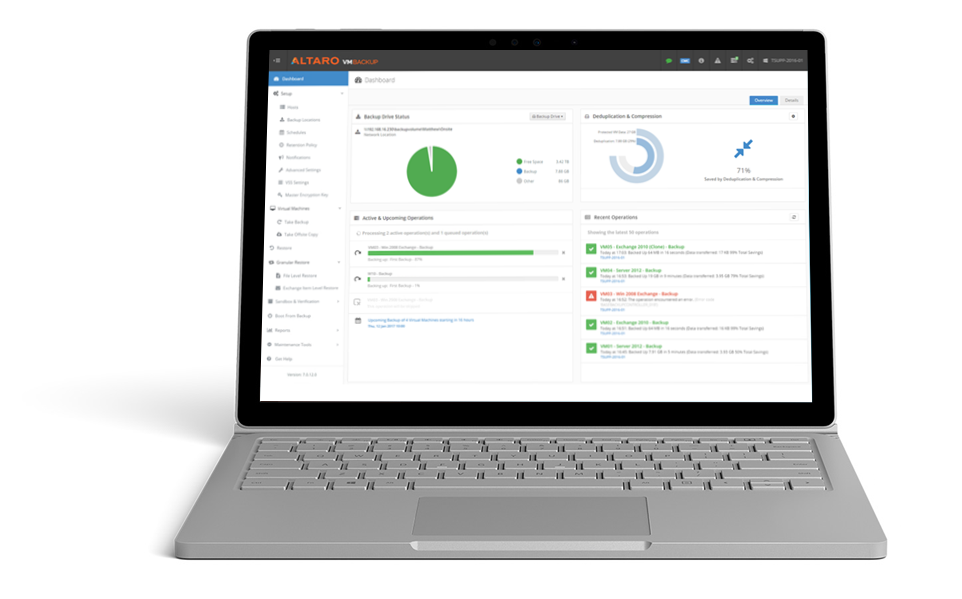 Altaro VM Backup for VMware provides virtual machine backup for VMwareenvironments.
Choose between the Standard for 5 VMs per host, Unlimited and Unlimited Plus for unlimited VMs per host Edition. Licenses are grouped into three major categories:
New Licenses for new installations of Altaro VM Backup. These licenses come with a one year Software Maintenance Agreement as a minimum and can be extended for up to four years at the time of purchase.
Renewal Licenses for existing installations with a valid Software Maintenance Agreement, or an expired SMA on the latest software version.
Upgrade Licenses to upgrade an existing installation to a higher Edition or an expired SMA on an old software version to the latest.