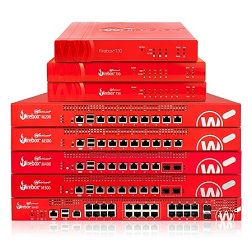 BromleyNet provides end-to-end network security and secure firewall services including provisioning, ongoing administration and monitoring, working with your team to ensure your firewall is in peak performance.
Reduce your operational overhead
Reduce the risk of network and service interruptions due to poorly maintained or improperly configured firewall appliances
Maximize uptime and availability
Gain back time and resources for other key initiatives
BromleyNet removes the management and monitoring burden
Firewall management can be resource intensive and require a high level of expertise to prevent unauthorized access to data and servers. Security breaches can be costly! Whether you are looking to provision, deploy, upgrade or patch to keep up with the latest threats, BromleyNet are dedicated to guide you through and manage your security appliance.
BromleyNet's firewall management provides firewall administration, support and maintenance. Continuous monitoring of network traffic means threats can be identified and responded to before damage is done.
Management services reduce the cost of managing and monitoring firewalls in-house, while providing security and peace of mind.
Our firewall management service is tailored to your environment ensuring appropriate network access while preserving the availability, integrity and privacy of your information.
Call us on +44(0)3300 881115 to discuss your network and cyber security requirements.